The selection of the most appropriate wiring techniques is a critical decision based on several factors (chassis space, signal density, connector type, cable bend radius, etc.).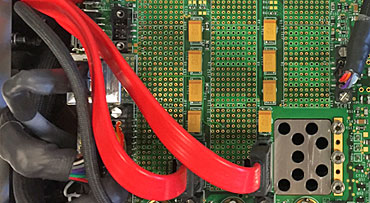 Contrary to mating connectors, custom I/O Backplane connectors fitted to the PCB must be defined during the design process. However, system revisions are expensive, hard to modify & repair.
The complete undertaking requires careful engineering (complex), with pin-out maps and signal definitions fully defined in the early stages of development.
For high speed applications (+20Gbps) this solution will deliver greater performance as it minimizes signal losses between interconnects. Note: Each application must be studied for viability.